CB PAYDAY SERVICES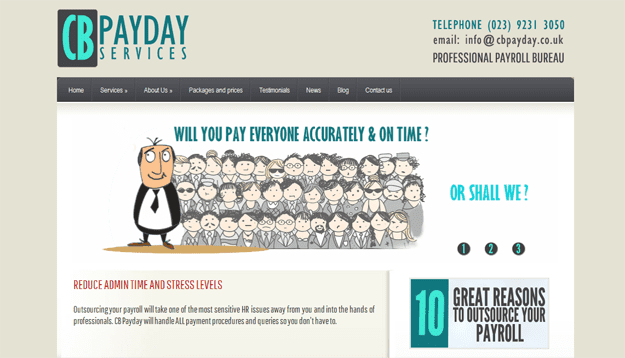 | | |
| --- | --- |
| Design & Concept | Yes |
| All Artwork | Yes |
| Copywriting | Yes |
| Development | Yes |
| Template | Yes |
| Branding | Yes |
| Graphic Design | Yes |
| Photography | None |
Kate wanted a new look and new identity before the launch of this exciting new web venture for these Payroll Specialists.
Having had experience of designing for Chartered Accountants before we used this knowledge to create both a new brand and plenty of content that was applicable for the site.
The result was a fresh and simple looking site which has turned out to be extremely well received by Kate's clients.